Groups & Activities
At KCBC there are many groups and activities taking place not just in the church but in the community as well.
Sunday Worship Services
Morning
Offering a blend of contemporary worship and traditional practices.
Venue: Kingsteignton Community Hall, Rydon Road
Time: Start at 10:30am finishing at about 11:45am
Evening
We usually meet in homes but have occasional informal Songs of Praise evenings. We regularly join with other churches in the area for worship together.
More information about evening events
Children and Youth
At KCBC we are committed to providing youth and children's work which leads young people to a lively faith in Jesus and to strong supportive friendships with each other.
We invite you to make the most of this dimension of the life of the church by coming along to the different groups if you are the right age, by encouraging your children to get involved, or by getting involved yourself as a leader.
More information about our work with Children and Youth
Home and Prayer Groups
We have a number of groups that meet in homes in both Kingsteignton and Newton Abbot. Our aim is to understand the Bible better, to pray and support each other.
If you would like more information please contact our minister.
KILTS for Parent and Toddlers
This is our popular Parent and Toddler group held on Tuesday mornings during term time from 10.00 am to 11.30 am and is open to anyone caring for young children.
More information about KILTS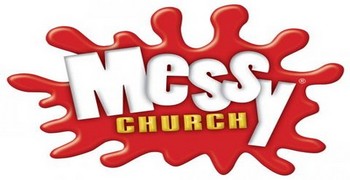 The churches in Kingsteignton are working together to bring Messy Church to the area.
More information about the next event
Entry is free but all children MUST be accompanied by an adult.
Please pray for this event.
More information about Messy Church
Social Events
We have regular social events over the year which attract a wide range of people. Recent events include Circus Skills, Skittles evenings, quiz nights a Bonfire with a BBQ and a more conventional beach BBQ!
We also have a small group which organise an outing one Friday a month.
Street Pastors

Street Pastors is an inter-denominational Church response to urban problems, engaging with people on the streets to care, listen and dialogue.
It was pioneered in London in January 2003 by Rev Les Isaac, Director of the Ascension Trust, and has seen some remarkable results, including drops in crime in areas where teams have been working. There are now some 9000 trained volunteers in around 250 teams around the United Kingdom.
More information about the Street Pastors initiative.
Newton Abbot Street Pastors have been going for 4 years.
More information about Newton Abbot Street Pastors
SNAILS
SNAILS(SureStart in Newton Abbot International Language School) offered English classes to people from overseas and helped them integrate into British culture. We helped 34 people from 18 countries as far apart as China, Brazil, Russia, Bangladesh and Columbia.
It ran in partnership with the SureStart centre who provide premises for meeting and creche facilities.
KCBC members ran the classes.