Earlier Events
2015
Once again we celebrated the resurrection of Christ together on Easter Sunday starting with the SONRISE service by The Passage House Inn on the River Teign.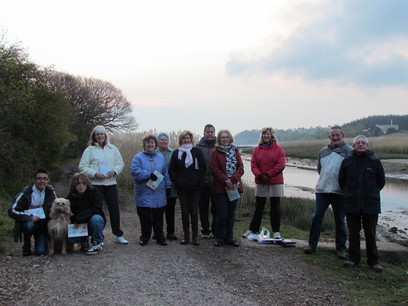 Son Rise Sevice - A few hardy souls saw the sun rise on a new Easter Day
This was followed by breakfast at the hall and the Easter Sunday Worship Service at 10:30am in the community hall.
Get in the Picture 2014
Once again KCBC were in Newton Abbot on late night Christmas shopping nights,3rd and 10th of December, giving shoppers the opportunity to dress up, with the costumes provided, as characters from the nativity story. Their photo was the taken of their very own nativity scene, which was then available to download on our website.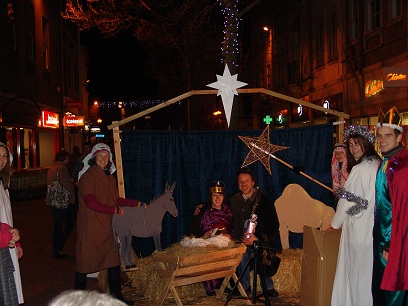 Get in the Picture - Nativity Scene in Newton Abbot town centre on Christmas late shopping night
Operation Christmas Child
Each year we fill boxes with gifts are sent to children who live in extreme poverty often in orphanages. Many are victims of war or come from families where parents are too ill or too poor to take care of them.
A shoebox with simple things like a toothbrush, toothpaste, a ball, pencils and notebook, a woolly hat etc. mean so much to children who otherwise would receive no gifts at Christmas.
For more information about the charity please use this link...
Samaritan Purse

CWI event - 'The Jewish Roots of Our Faith' with Alan Murphy.
On 26th October We delved into the question of where Christianity comes from. Alan will looked at our faith in the light of its Jewish roots and showed how we can rediscover the richness of our Old Testament.
Alan speaks around the country on a number of subjects relating to the Jewish background to the Christian faith and has spoken at KCBC twice before.
Christian Witness to Israel are an interdenominational society committed to sharing the Good News of Jesus the Messiah with the Jewish people and to help make Christians aware of the spiritual and material debt they owe to the Jews.
More information about CWI
BBQ and Swim
KCBC together with the other churches in Kingsteignton who run Messy Church organised a BBQ and Swim, a great time was had by all.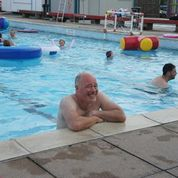 Kingsteignton Ram Fair
KCBC together with other churches in the area ran a stall at the Kingsteignton Town Ram Fair. Thousands of people attended the event and many visited our stall.
Here are some pictures taken on the day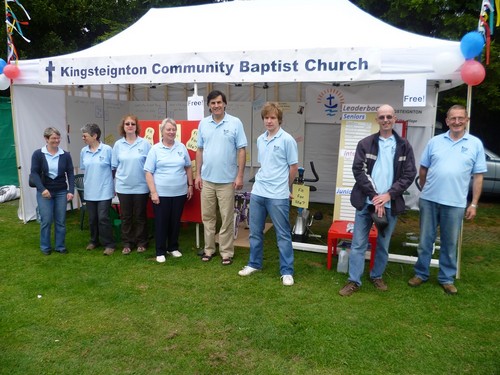 Ram Fair 2012 Team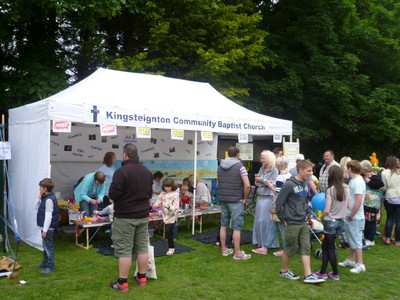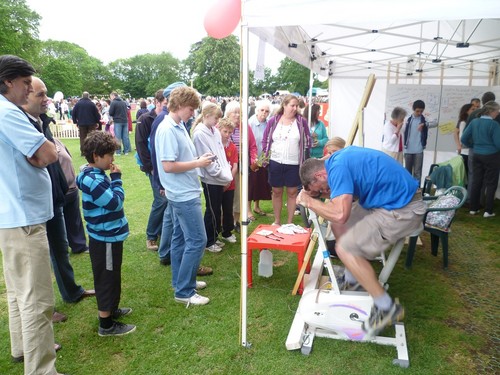 Are you fit for life?