Our work in the Community
Just some of the things we do in the community....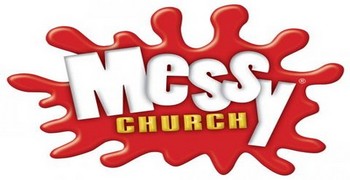 All the Kingsteignton churches are working together to run our monthly Messy Church. This is church for all the family, where making mess is part of what we do as we discover what the Christians faith can mean for us. We start with breakfast followed by creative activities and top it all off with songs and stories.
Entry is free but all children MUST be accompanied by an adult.
Please pray for this event.
More information about Messy Church

Christians Against Poverty is a national charity, working across the UK to lift people out of debt and poverty. We offer free debt counselling through a network of 239 debt centres based in local churches.
We support the local CAP Debt Centre through our own volunteers.
More information about Christians Against Poverty

Street Pastors is an inter-denominational Church response to urban problems, engaging with people on the streets to care, listen and dialogue.
It was pioneered in London in January 2003 by Rev Les Isaac, Director of the Ascension Trust, and has seen some remarkable results, including drops in crime in areas where teams have been working. There are now some 9000 trained volunteers in around 250 teams around the United Kingdom.
More information about the Street Pastors initiative.
Newton Abbot Street Pastors have been going for over 3 years.
More information about Newton Abbot Street Pastors
Services at Coombeswood
The services are led by members of Kingsteignton Community Baptist Church who work with other local churches to offer Christian worship in residential homes. Our service at Coombeswood includes singing of familiar hymns, well known Bible readings and prayers.
All services start at 2.30 p.m., last about 30 minutes. We usually stay longer to spend time with those who like to chat or pray.
KILTs for parents and toddlers
KILTS is our popular toddler group held Tuesday mornings, term time, 10.00am to 11.30am for anyone caring for young children.
More information about KILTs
Kingsteignton Survey of Social Needs
What are the social needs of Kingsteignton? As information was sparse, we did some research and put together a report. If you require a copy please contact us.
Our responses to our findings included initiating-
Welcome Pack
In cooperation with KCPIG (A community action group), the other local churches and the Town Council, we helped produce a Welcome Pack to help new residents find out what is going on in town and ease their integration into their new surroundings.
SNAILS
SNAILS(SureStart in Newton Abbot International Language School) offered English classes to people from overseas and helped them integrate into British culture. We helped 34 people from 18 countries as far apart as China, Brazil, Russia, Bangladesh and Columbia.
It ran in partnership with the SureStart centre who provide premises for meeting and creche facilities.
KCBC members ran the classes.
Craft and coffee
On Friday mornings for many years we held had an open for all craft time. Where people could join in with a range of craft activities or to just sit and chat and drink tea or coffee.
The last one was on 15th December 2017. Thanks to all those who have been involved in any way over years.